The ABS 3d printing is different from PLA printing with higher print temp. So what's the maximum temp that Anet A8 Plus supports for the warm bed. And how long does it take to reach to the maximum temp.
Thermal Insulation Underneath the Heat Bed
Before insulating the underside of the heated bed, the hot bed only reached 82 degrees, and it took more than one hour to reach that temperature. The key of successfully printing ABS is to add a thermal insulation or a simple foam under the hotbed to hold the temperature for 100 degrees Celius. Heat gun would also be a good option! The thermal insulation helps to stop the heat radiating out. And the time to reach to the highest temp could be reduced to around 15 minutes.
Room Temperature
Cause the temperature would be a main affect for ABS printing, so room temperature should be a considering aspect as well. Low room temp would increase the fail percentage. Air conditioner could help, but of couse, with warm mode. If room temperature isn't so easy to control, a enclosed room for your printer would be also a good solution.
Slicer Setting for ABS Print
Wide brim for your model would increase the print success largely. For the nozzle temp, we usually keep it to 230 – 240 degrees. And slow the perimeter to 50mm/s. and infill with 20%.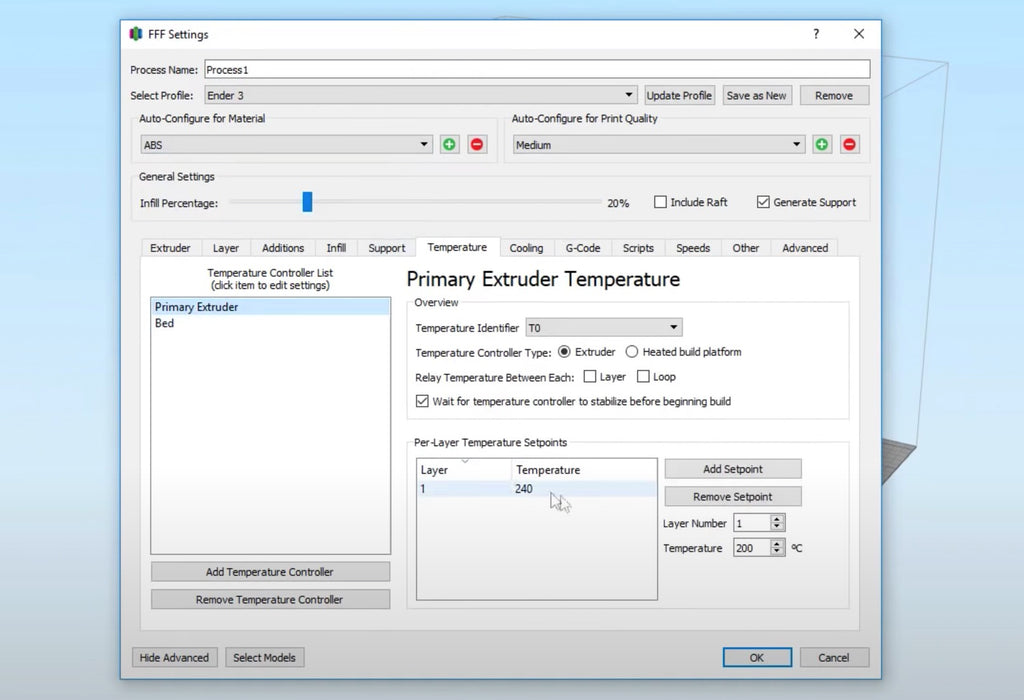 Don't Shut Off Your Printer when Printing Finished
When printing is down, don't power off the printer immediately. Let the print cool down gradually on the heat bed along with the temp of the bed. If you have enclosure for your printer would be better. When ABS prints cools unevenly, prints trend to crack.
http://3dprintingmods.com/how-to-print-abs-on-anet-a8-plus/